Disclaimer: Under Colorado law, the use of marijuana is restricted to those aged 21 and older or those with a valid medical marijuana license.
Sponsored in part by Kind Creations
Passion Topic Blogs are aggregation blogs -- human-curated collections featuring the best news coverage of each topic.
We encourage readers to use our links to explore the media sites that cover the stories we aggregate.
Opinions expressed in the stories we link to do not necessarily reflect the opinions of the Rocky Mountain Collegian or our sponsors.
News
A room of 200 eager people gathered in the Lory Student Center Grand Ballroom before venturing out to strengthen bonds between the Colorado State University community and the City of Fort Collins ...
Sports
After Saturday's scrimmage, Colorado State Head Coach Mike Bobo was not thrilled about his offense's performance. A week after dominating their counterparts ...
Arts & Entertainment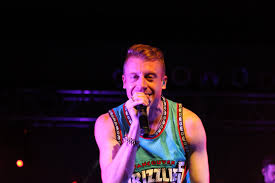 Three-time Country Music Awards nominee and 2015 American Country Music Awards winner Lee Brice will be added to the list ...
Opinion
Throughout most of human history, women have been barred from entering official combat positions, and for some previously-sound reasons: armor ...