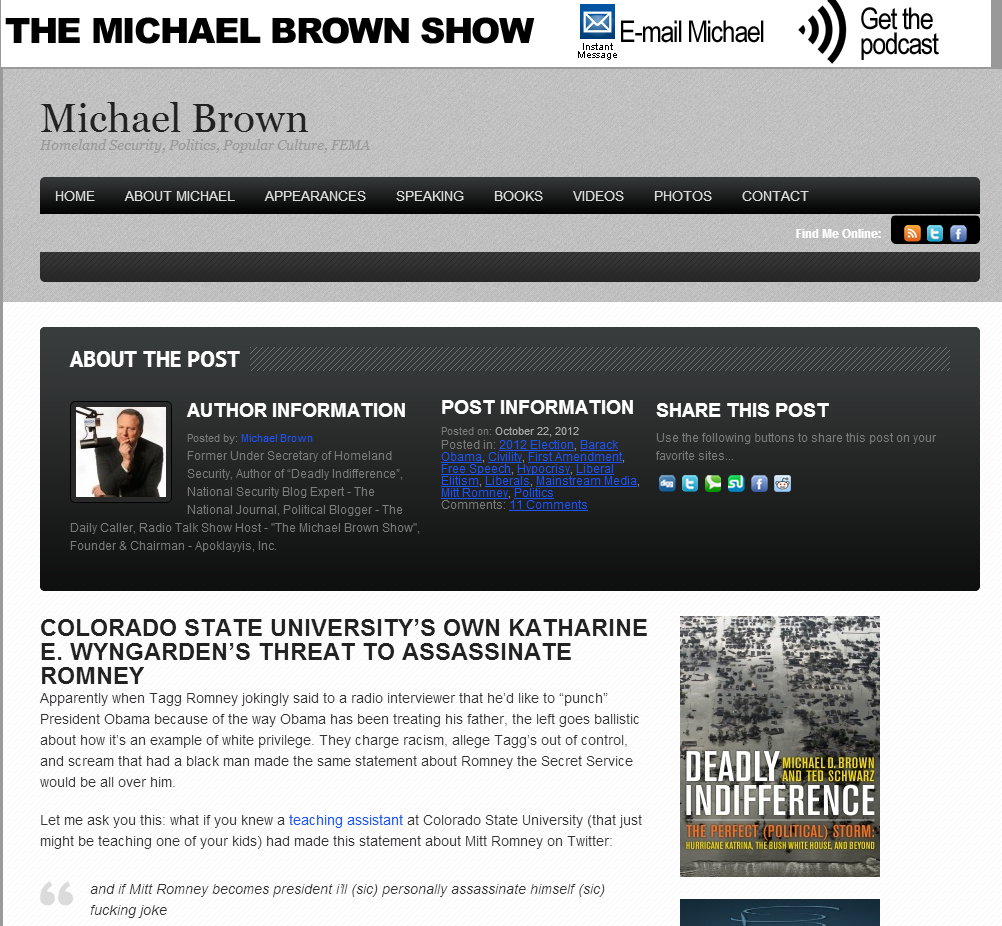 Michael Brown, former FEMA director and 850 KOA News Radio show host, has apologized for accusing former CSU graduate student Katherine Van Wyngarden of threatening to assassinate Mitt Romney.
Brown originally blogged on the 850 KOA web site yesterday that Wyngarden tweeted, "and if Mitt Romney becomes president I'll (sic) personally assassinate himself (sic) fucking joke."
The post has since been removed, and Brown apologized on the 850 KOA website today, writing that,
"To the Katharine Wyngarden at Colorado State University, I apologize.
I still have doubts about the misappropriation of a Twitter account, but am unable to verify one way or the other whether or not that Twitter account was misappropriated or not."
Brown's original post labeled Wyngarden as a current teaching assistant at CSU, though an article that ran in the Oct. 3 Collegian identifies Wyngarden as a former graduate student whose work at CSU included studying the effect of Facebook on politics.
Stay with the Collegian as this story continues to develop.
Content Managing Editor Nic Turiciano is a senior journalism major. He writes about music, film, pop culture and all things associated with leisure. He began at the Collegian in the fall of 2009, is the former local director for 90.5 KCSU Fort Collins and contributor for www.theawl.com. He can be reached at entertainment@collegian.com.