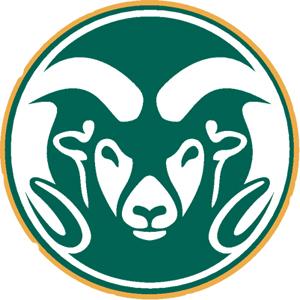 Tim Brogdon is one of 32,000 alumni donors who helped to make 2011-2012 the most successful fundraising year in CSU's history.
"I bleed green and gold, I love this school so much. It's offered me opportunities and continues to offer me opportunities as an alumni that I never would have been able to experience if I didn't go to college here," Brogdon said. "Being able to have that experience has really put me in a place where I want to give back.
CSU announced that private donations for the 2011-2012 fiscal year totaled $111.6 million, a 31 percent increase from the previous fiscal year and an all-time high for the school.
"We don't like the fact that tuition is going up, so we really focussed a lot on raising money for scholarships so that students that either had significant financial needs or had great merit could get a scholarship to help defer a lot of the cost of their education,"  said Brett Anderson, Vice President for University Advancement.
Somewhere near 5 percent of donations went toward athletics, Anderson said, while 95 percent was given toward academics with an emphasis on scholarships.
The announcement also marked a successful end to the Campaign for Colorado State, a fundraising effort that began in 2005 and reached its goal of $500 million six months early.
The $537 million campaign helped to partially or completely fund 41 buildings on the CSU campus, including the Rockwell extension, UCA, Computer Science Building, and the Athletic and Training Center.
Private fundraising for last year surpassed funding from the state of Colorado, which totalled 93 million for 2011-2012, a trend that Anderson and Jeremy Simon, communications manager for the University of Colorado Foundation at UC Boulder, believe will continue.
"We're clearly seeing the writing on the wall in terms of our state government's ability to support higher education," Simon said. "We're looking toward a day in which it's not clear that we'll be able to rely on the state for public support."
That sentiment comes after the University of Colorado System also announced record private donations for the 2011-2012 fiscal year of $228.6 million, a figure that applies to all UC campuses.
"We're building a plan here at CSU making the assumption that state funding is not going to come back," Anderson said.
But both Anderson and Simon agree again that, thanks to increased support from corporations and independent donors like Brogdon, the end of public funding doesn't necessarily signal a death blow to State Universities.
"Fortunately, in tandem, we've seen from private supporters, donors, corporations and foundations strong support from those private constituencies," Simon said. "In fact, it's stronger than ever. That, I think, is a great vote of confidence from the citizens of Colorado that higher education is worth supporting."
And Anderson added that, "The last thing we're going to do is let CSU slip, so we're very much keeping the funding there to keep this place first class."
Related articles
Content Managing Editor Nic Turiciano is a senior journalism major. He writes about music, film, pop culture and all things associated with leisure. He began at the Collegian in the fall of 2009, is the former local director for 90.5 KCSU Fort Collins and contributor for www.theawl.com. He can be reached at entertainment@collegian.com.