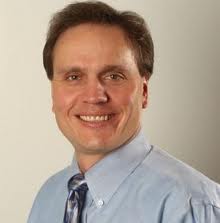 CSU today announced Mark Wdowik as the new Assistant Vice President for Research.
Wdowik, who has been associated with CSU ventures since 2006, "will help the university expand its sources of research support and collaboration at a time when federal research-and-development dollars are level or declining," according to a CSU press release.
Colorado State, with research expenditures topping $300 million for the past four years, is one of the top research universities in the nation without a medical school. Research expenditures for the fiscal year 2011 totaled $330.8 million.
"A concerted effort is needed to expand CSU's portfolio of industry research, and Mark is well known in the industry and at peer institutions as having the knowledge, background and expertise needed to move this program forward," said Provost Rick Miranda in a CSU press release.
Related articles
Content Managing Editor Nic Turiciano is a senior journalism major. He writes about music, film, pop culture and all things associated with leisure. He began at the Collegian in the fall of 2009, is the former local director for 90.5 KCSU Fort Collins and contributor for www.theawl.com. He can be reached at entertainment@collegian.com.