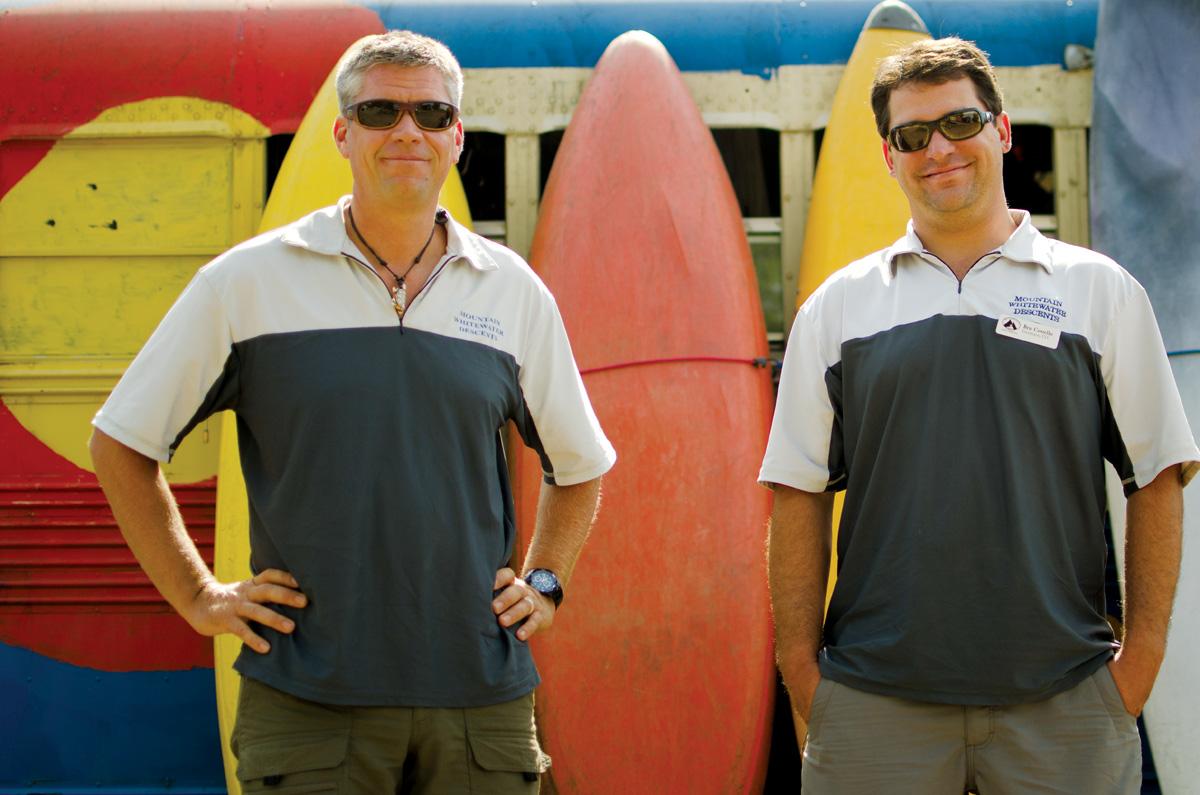 CSU alumnus Robert Breckenridge refused to evacuate his home in the Poudre Canyon when the orders were given. He chose instead to defend his home with a garden hose, and though his neighbor's garage burned, the flames ignored his property.
Breckenridge was able to save his home from the High Park Fire, but he's afraid that he may not be able to save his business from it.
That's because Breckenridge owns and operates A1 Wildwater, his 31 year-old Fort Collins rafting company that's one of five rafting companies restricted from running the Poudre River due to the fire.
The closures, now having lasted almost three weeks, make a large impact on an industry whose season is only 100 days long. And the shutdown isn't only affecting CSU grads, but current students as well.
"Not only are the employees working for the companies being affected, because most of us don't have a second job in the summers, but also the companies because June is always a huge portion of when we get tourists coming out to Colorado on vacation," Amanda Tyler, a CSU student who works for A Wanderlust Adventures, wrote in an email. She hasn't worked since June 9, the day the fire started.
"Well, we're losing a huge amount of money. I don't want to go into how much, but," Breckenridge estimated it to be about $30,000 per week. "So, yeah, it's pretty devastating."
"I've got huge property taxes. All my taxes and everything are going to stay the same," Breckenridge said. "I don't know what I'm going to do and, I'm … I'm starting to freak out a little bit here."
Ben Costello, who manages Mountain Whitewater Descents, last ran the Poudre on the day the fire began.
"That day was pretty normal. You could just barely see that there was smoke starting up on the horizon and, of course, the next day we found out what was really going on," Costello said.
Like Breckenridge, Brad Modesitt, owner of Mountain Whitewater Descents, has never had to shut down during the 12 years that his company has been in business. But the 2012 season has already brought with it two separate closures. The first came during the Hewlett Gulch Fire, which forced the company to close for two days.
Modesitt's company can accompany 120 rafters daily during the peak season, and with prices for the trips ranging from $49-$109 per person, Mountain Whitewater Descents is losing anywhere from $5,880 to $13,080 every day that the canyon is closed.
Jim Clark, CEO for the Fort Collins Convention & Visitors Bureau, says that he can't speculate as to how much of an impact the rafting industry's loss is making on the overall Fort Collins economy, but that this year is unique in that, while the rafting companies are currently closed, the hotel industry is thriving due to displaced residents and firefighters.
"I've been here 7 and a half years and I've never seen it this bad. It probably never has been this bad," Clark said.
This week begins the busy season for the rafting industry, and both owners and employees are hopeful that they can soon get back on the Poudre.
"I'm excited to get up there because it's the only place that you will be able to raft in a fire zone," Justin Gossard, who graduated from CSU in December and is working his fourth season with A1 Wildwater, said. "So it's kind of a unique experience to get up there and just float down the river and see all the power and damage that the High Park fire actually had."
"We're trying to get the thought out, you know, if we take groups up in the school bus, they're all contained. One of our stretches that we run is from Poudre Park down," Breckenridge said. "Even if we could get on the river and run that much of it right now, that would make a huge difference to us."
Related articles
Content Managing Editor Nic Turiciano is a senior journalism major. He writes about music, film, pop culture and all things associated with leisure. He began at the Collegian in the fall of 2009, is the former local director for 90.5 KCSU Fort Collins and contributor for www.theawl.com. He can be reached at entertainment@collegian.com.