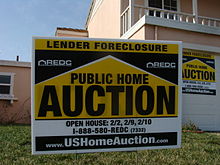 Remember all that encouraging news during the winter about Colorado's unemployment rate going down, Denver's real estate market rebounding and the increase in tax revenue for the state? Turns out all of that was true, but Colorado's economy is about to go in the dumps anyhoo.
According to Jackie Chazan, a new round of foreclosures is looming eerily on the horizon for Denver, meaning that we're all gonna be fighting in the streets for scraps of dumpster pizza like it's the summer of 2009.
Content Managing Editor Nic Turiciano is a senior journalism major. He writes about music, film, pop culture and all things associated with leisure. He began at the Collegian in the fall of 2009, is the former local director for 90.5 KCSU Fort Collins and contributor for www.theawl.com. He can be reached at entertainment@collegian.com.