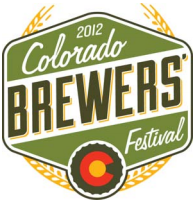 The Colorado Brewers' Festival is hosting Beer Week in downtown Fort Collins the week of June 18-22. Many restaurants will be having specials celebrating beer during the week leading up to the Colorado Brewers' Festival. The festival will run run from 12:30 a.m. to 6:30 p.m. on June 23 and 24. Tickets start at $20 online and $25 at the gate. VIP packages are available.
Over 15 Colorado bands will be playing over the weekend including big names like Bop Skizzum, 12 Cents for Marvin and Fierce Bad Rabbit.
John Sheesley is the Managing Editor for College Avenue Magazine. He is a student of Economics, Journalism and Horticulture at CSU. John loves photography and bicycling, and is known to engage in political debate from time to time.